News and Blog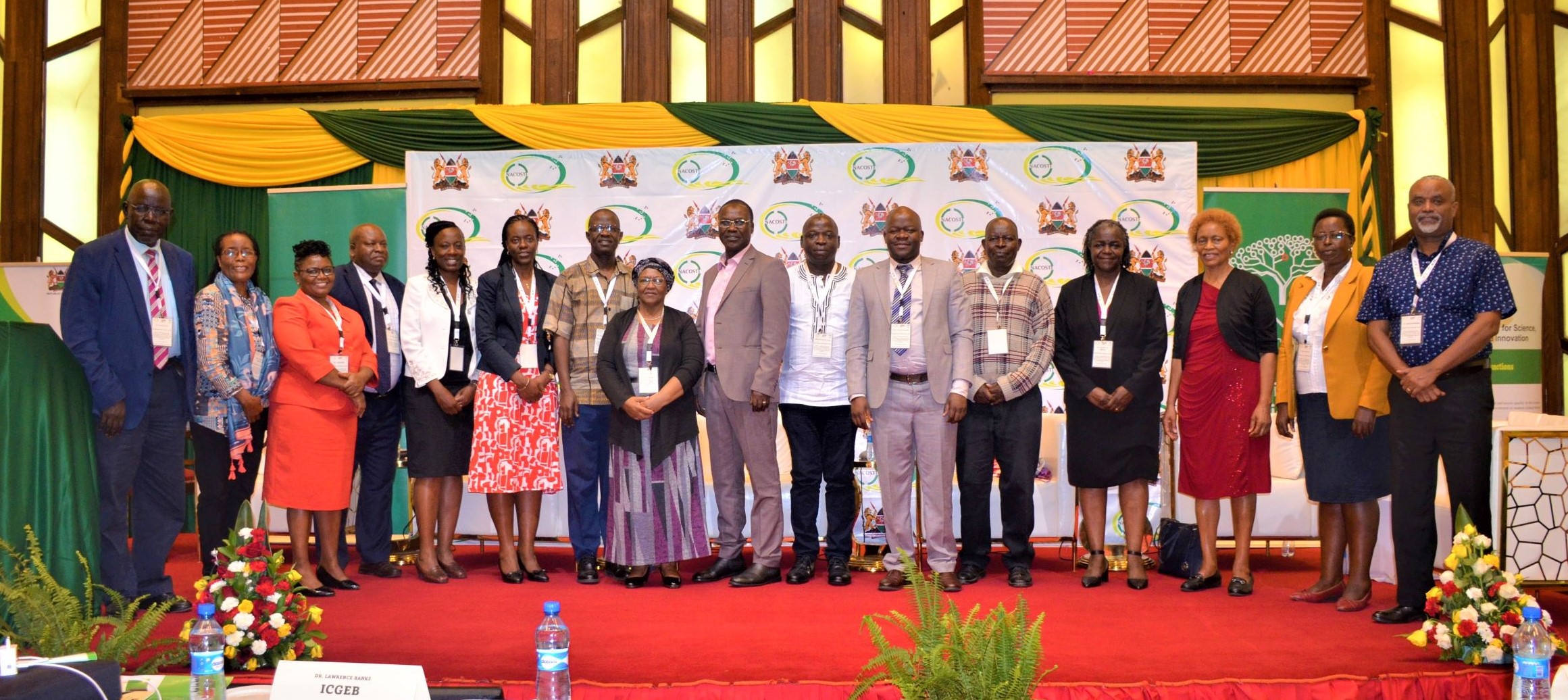 NRF and Partners Hold the 2nd Multisectoral Conference on Science, Technology and Innovation
The National Research Fund (NRF), in partnership with the National Commission on Science, Technology and Innovation (NACOSTI) and Konza Technopolis Development Authority (KoTDA), convened the 2nd Hybrid Multisectoral Conference on Science, Technology and Innovation (STI) themed; "Harnessing Science, Technology and Innovation (ST&I) for Food Security and Public Good in a Transformational Digitized Economy".
The 2nd multisectoral conference, held from 24th to 25th May 2023 at the Safari Park Hotel, Nairobi, was aimed to facilitate a multifaceted forum of national and international discourse to deliberate, network, partner, share experiences and resolve how best to deploy ST&I for the prosperity of humanity. The Conference accentuated a technology-driven, innovation-led, inclusive, sustainable development agenda.
The multi-faceted Conference comprised an inter-ministerial High-Level Dialogue on "Infusion of STI into National Production and Security Systems", scientific and technological discourse on "ST&I in leadership and Diplomacy in transformational Digital Economy"; Science, Technology and Innovation Exhibitions and Science and Technology Education Week.
NRF has invested heavily in research capacity building, multidisciplinary research, Bilateral and Multi-lateral research programmes, and research infrastructure to enhance the sustainable development agenda. To showcase the various achievements and research outputs, NRF held parallel research dissemination workshops and exhibitions under the auspices of this conference. The parallel session provided a platform for the Principal Investigators funded by NRF to present on thematic issues focusing on research outputs, outcomes and products.
This unique dissemination opportunity demonstrates how research and innovation can be translated into practical applications that benefit industries and society, inform decision-making, improve practices and promote public understanding of scientific issues leading to economic growth.